What is a moveable rest bar?
A device that enables the position of guide bars and rest bars at the entrance and exit of mill rolls to be moved or fixed remotely during the heated steel milling process, using electrical or hydraulic equipment.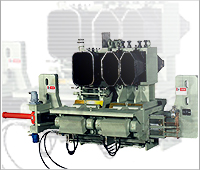 Product introduction
EPG200+RB540CH
---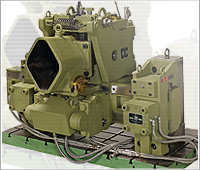 Main features of EPG200+RB540CH
Rough milling stand roller guide + moveable rest bar
Cylinder mechanism making guide clamp, shift clamp and guide shift possible
Each cylinder mechanism can be operated remotely
M.S.R(Micro-shift rest bar)
---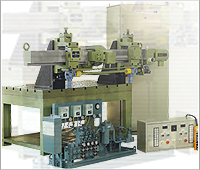 Main features of the Micro-shift rest bar
A moveable rest bar that enables precise positioning of roller guides for slit milling and the like
Positioning accuracy to within 0.05mm
Complete with guide clamp, guide shift, shift clamp and stand shift clamp mechanisms
Each mechanism can be adjusted remotely
Kotobuki Sangyo roller guides are now indispensable in the world-renowned Japanese steel industry, as a tool vital for the manufacture of high quality, high value-added products.
Roller guide, environment development, please feel free to contact us to the other.
Inquiries